Group Events, Parties, and Private Tours
Bring the entire group to visit our 2,500 acre working citrus and cattle ranch estate. We host field trips, corporate outings, birthday parties, reunions, and other events for all age groups. We can accommodate groups of all sizes, with seating for up to 150 guests, and we help make your planning easy. Our crew makes sure your event runs smoothly by helping to rotate groups through the activities you want to include. Come for a few hours, or stay for the entire day.
Who Should Visit
We host large and small groups of all ages, from pre-K to college, and from the young to the young at heart.
Feel like bringing the entire 3rd grade class? We can handle it!
Looking for an off the beaten path activity for your athletic or corporate team? We've got it!
Planning a family reunion? Come catch up with each other on our spacious estate!
Wanting to celebrate a special occasion? Come visit our family!
Group Activities
We have so many activities on our ranch. Your event can include any of these fun adventures:
Relax on the playground
Stroll through the groves
Bring your own food, have food delivered, or arrange your own food trucks
Are you looking for something else? Let us know what you'd like in the inquiry form below. We work one on one with each group to customize your event. Reservations are required.
Monster Truck Group Tours
Our monster truck tours can be customized depending on the age of the guests and the reason for visiting. We can focus on a certain topic, such as educating about citrus farming or Florida wildlife. If there is no specific topic for the visit, we will provide a general, educational, and fun experience. We provide citrus to feed the ranch cattle while on the tour during harvest season. Each truck can accommodate up to 35 guests.
Private Monster Truck Tour Prices
15 person minimum to qualify for discounted rate private monster truck tours
Private Groups
Children 3 and under are FREE
Children (4-12): $7.50 each
Adults (13+): $12.50 each
Field Trips and Homeschool Groups
Students: $7.50 each
Chaperones: $12.50 each
Teachers are FREE with school ID when accompanying a field trip.
1 FREE teacher/parent per 3 paid students for homeschool groups. Additional adults pay chaperone rate.
Tour Schedule
11am • 1pm • 3pm • 5pm (during daylight savings time)
We are flexible with advance notice.
Reservations are required and must be submitted through our inquiry form. Please arrive at least 30 minutes prior to tour time for check in.
Add more fun to your event with our special group discount rates!
Birthday Parties
Enjoy a unique, outdoor birthday experience when you visit a 2,500 acre citrus and cattle ranch, and the birthday guest gets to drive the monster truck!
Party Package
$200.00 Package Includes:
Monster truck tour for 45-60 minutes
Reserved covered tiki hut picnic area for 2 hours
Birthday guest drives the monster truck for approximately 5-10 minutes in a designated area
Birthday guest receives a monster truck driver's license
Use of playground next to picnic area
Feed citrus to ranch cattle during the tour (when available)
Use of fishing pier: bring your own rod and supplies for some catch and release fishing
Bring your own food and cake, or feel free to have food delivered to our location. The picnic area and monster truck accommodate up to 35 guests. Upgrade to use the open-air pavilion instead of tiki huts for $75. Trash receptacles are provided, but groups are responsible for cleaning up.
Party Timeslots
10am-12pm: Tour departs at 11am
12pm-2pm: Tour departs at 1pm
2pm-4pm: Tour departs at 3pm
4pm-6pm: Tour departs at 5pm (Available only during daylight savings time in the summer)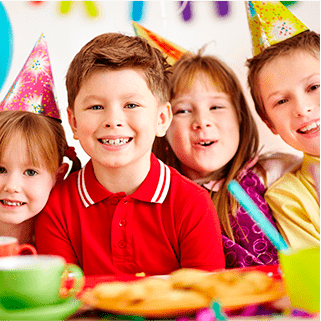 Pavilion Rental
Lakefront, covered, open-air pavilion is available with picnic table seating for up to 150 guests. Pavilion has power outlets, lighting, and fans.
Option 1: FREE for 2 hours with the purchase of a group monster truck tour package
Option 2: $200 for 3 hours, $50 for each additional hour
Option 3: Birthday parties may upgrade to the pavilion for $75 instead of using the tiki huts
Rental Details
Area must be left in the same condition as it was upon arrival
We are family oriented, and venue restrictions may apply
Trash receptables are provided, but groups are responsible for clean up
Reservations must be requested through our inquiry form
Extra Fun
Add more fun to your event or party with special group pricing. A group monster truck tour or birthday party package must be purchased to be eligible for these discounted rates.
Gem Mining Experience
$5 – 3lb Pay Dirt or Seashell Find bag
$9 – 10lb Emerald Strike bag
$26 – Mother Lode bag
Feed the Farm Animals
$2 for each souvenir cup of feed
U-pick Citrus Fruits
Available seasonally, typically November through May
Old Time Country Store Discounts
Small slushy, $2
Small creamsicle, $4
Sample 6 wines or beers and take home a souvenir glass, $9/person (Must be at least 21 years of age)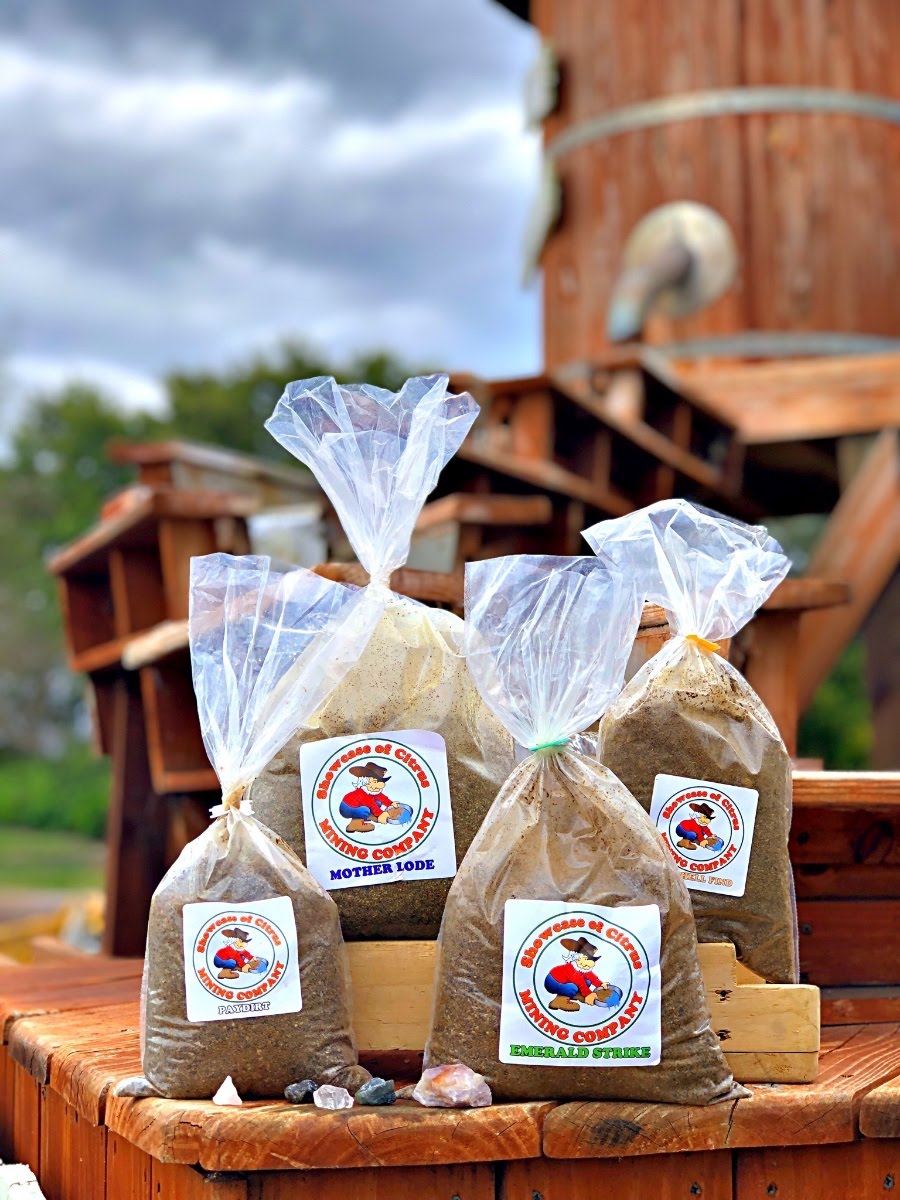 Reservations
All group tours or events MUST have a reservation. Please fill out the inquiry form below and we will get in touch with you to confirm your event. 
For printer-friendly information, please see flyers: